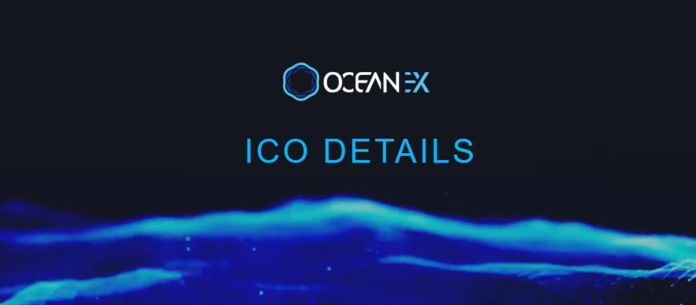 OceanEx has released more information about their Token Insurance Introduction (ICO) in a medium post. The ICO will start on September 21st and there are two rounds in which you can buy OCE.
OceanEx is going to be a key element in the VeChain ecosystem, providing various exchange services for VeChain as well as VeChain backed projects (ICO's), this is why demand for OCE is expected to be huge.
To give everyone a fair chance to buy OCE with their VET, the ICO will take place in two rounds. One for VeChain X holders, and one round where everyone can buy OCE.
Round 1: Allocation for VeChain X Node holders
During the first round, VeChain X Node holders who have whitelisted for the ICO will have an opportunity to buy OCE using VET.
Non X node holders or X Node holders who did not whitelist, will not be able to take part in this round, but can still make use of Round 2.
From Oct 6th, 13:00 (UTC+8) till Oct 8th 13:00 (UTC+8) those illegible will be able to deposit VET and buy OCE. Based on your node type you will be given two kinds of allocation options to buy OCE with your VET.
How much VET you can convert to OCE for your node type is currently unknown and we will update this post once we have found out. During this round 1 VET = 7,3 OCE.
Before you can deposit your VET you will first have to whitelist and bind your X Node wallet to prove you are the owner of the X Node.
Round 2: Flash Day
Everyone can take part in the second round, in which everyone has a chance to buy one of the following packages:
Premium Box: 800.000 VET = 5.840.000 OCE
Platinum Box: 100.000 VET = 730.000 OCE
Gold Box: 80.000 VET = 584.000 OCE
Silver Box: 30.000 VET = 219.000 OCE
Please note that all boxes are one a first-come-first-sold basis. Buying starts on October 9th (23:30 UTC+8). The deadline to buy a box is October 9th 23:30 UTC+8, or whenever the boxes get sold out.
To take part in the Flash event please make sure you have whitelisted and placed your deposit ahead of the flash event. VET deposits can be withdrawn once the OCE exchange goes live.
How to whitelist
To take part in one or both rounds you will have to submit your Identity Verification (KYC). Please make sure you are verified before the round you want to take part in starts!
For this you will need the following information:
Passport: no ID card or drivers license is accepted. We suggest you to black out your social security number for security purposes.
Proof of Residence: If the proof of residence is not in English, please provide English translations so the document can be verified.
Identity Verification will be available starting from Sep 21st, 10:00 UTC+8 (click for countdown).
What do you think of both ICO rounds? Please let us know in the comments below.