In this article, I will explain everything you should know about Totient's newly introduced peer-to-peer marketplace.
Before we can talk about the marketplace let's first have a look at the Comet Wallet.
The Comet Wallet
Comet is a browser Extension that provides you with a secure and easy to use VeChain wallet so you can interact with VeChainThor powered websites straight from your Google Chrome or Brave Browser.
Read here how to set up your own Comet wallet
The main feature of the Comet wallet is that it allows you to sign transactions when paying for something on a website straight from the browser plugin.
The Comet wallet is made by Totient, one of VeChain's partners. You might have heard that name before since Totient is also responsible for the VeForge VeChainThor explorer!
CometVerse – Customizing your Comet
Each VeChainThor wallet address is represented by a unique avatar that is displayed in your Comet wallet to easily recognize your wallet. This avatar can also be displayed by other dApps in the VeChain ecosystem!
Using the website Cometverse.com you can customize this icon.
Below you can see the customization screen and the parts of your Comet you can alter: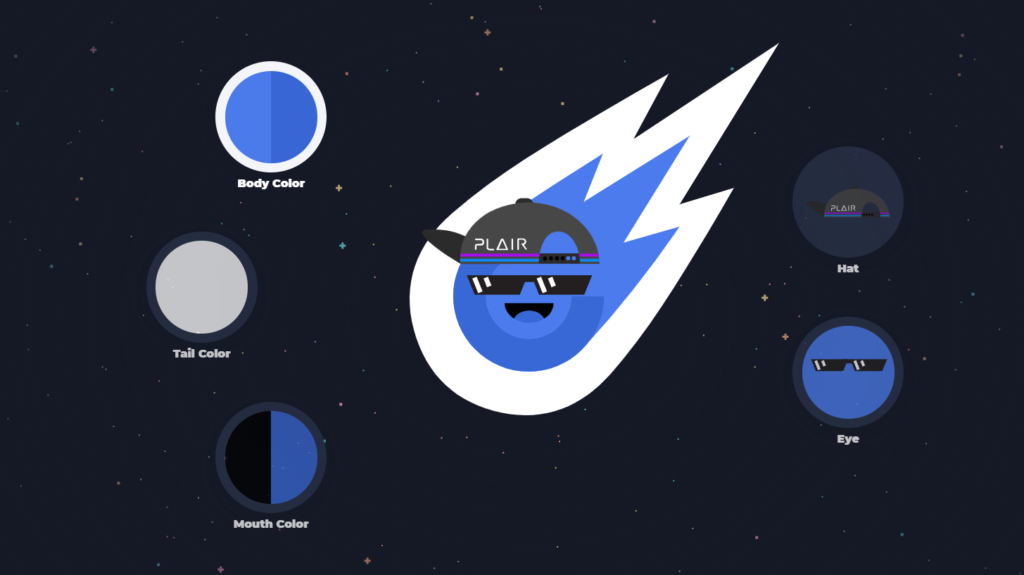 And an example of some of the hats that have become available:

Item attributes
Each item has various stats, that make them more or less unique (and wanted):

Type: Can be hat, eye-wear or chat stickers with more item types coming!
Rank: The unique number of this item, representing the order in which this item was created.
Circulating Supply: How many of these items have currently been given out.
Total Supply: The total supply of this item that will ever be available.
So for the example above, there were 125 of this item created, of which 76 are currently given out to users. The item we are currently looking it was created
At the time of writing, CometVerse already has had various hats and eye-wear you could acquire, simply by paying attention to their twitter account.
To celebrate our ongoing partnership with @cometpowered + @totientlabs, we're giving away 3 awesome #NFT collectibles!

Reply to this tweet with a pic of your Comet + ID# to collect the #Plair Hat
Log into https://t.co/agpUS21KCj for your chance to win a Headset & VR Goggles! 🎮 pic.twitter.com/FG5jX60EnB

— Plair (@plair_life) February 21, 2019
Be sure to follow them, since items tend to sell out very very fast (some in under 10 seconds!).
The Comet Marketplace
Using the official marketplace which can be found at https://market.cometverse.com/, you can buy and sell items for your avatar.