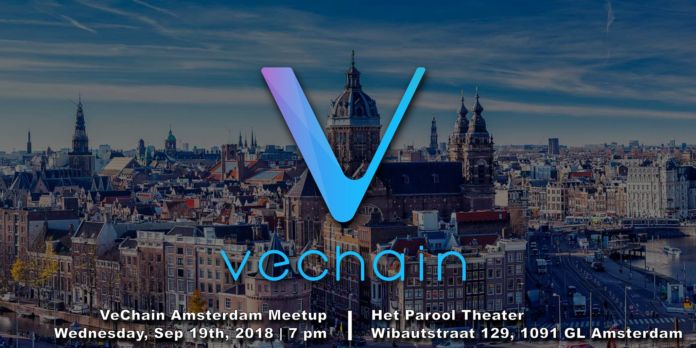 Here you can find a live blog of everything that happened during VeChain's Amsterdam meetup on 19-09-2018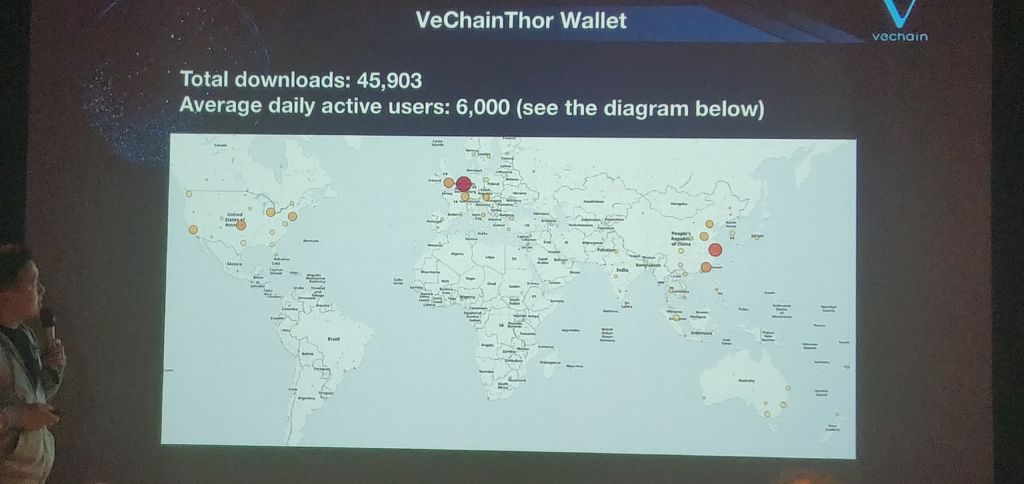 Kick-off from the CMO Noah thanking us for joining and how glad they are with the Dutch community, which is one of VeChain's most active international communities.
---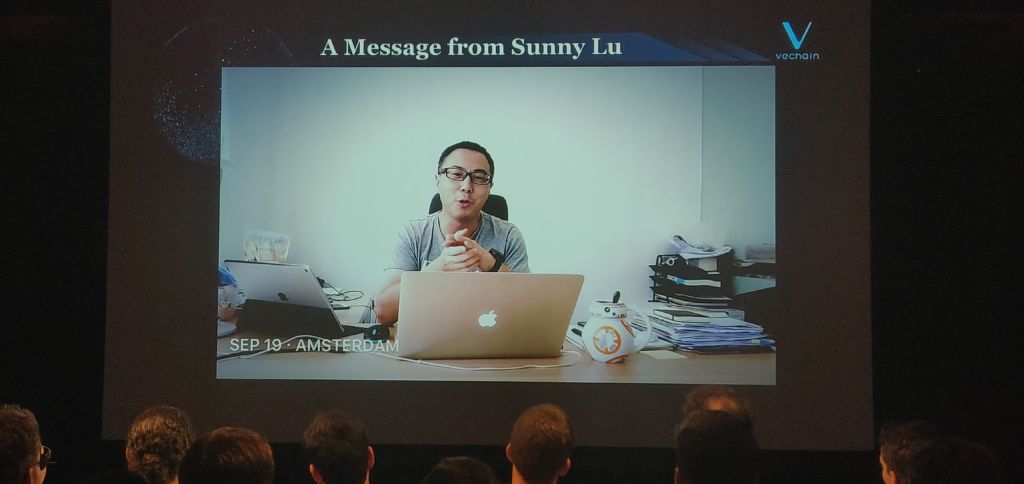 A surprise "visit" from Sunny. With a video message, Sunny says that he is sad that he couldn't join the Amsterdam meetup, but that he had some important meetings to attend today. He reassures us that even though we have been in a bear market for months now, we should not worry. China is very bullish on blockchain technology.
---
The beta of VeVID is now live and you can sign up for your VeVID on the VeChain portal. DNV GL will verify the KYC details.
---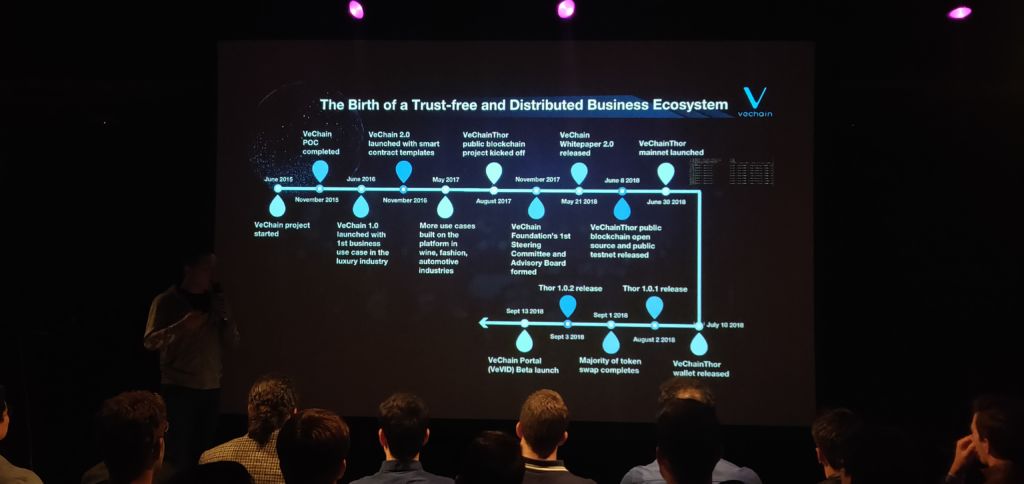 After the video Kevin (the COO) comes on stage to talk is through what has happened since the start of VeChain and how the mainnet launch has gone very smooth so far.
He knows that everyone wants to know who the 101 authority nodes are, but says this will take time. A lot of enterprises don't feel confident yet coming out in public that they support blockchain technology and they are owning an authority node. Kevin explains that they are creating procedures for this and that the aim of the Foundation is to announce all Authority Node holders wherever possible.
---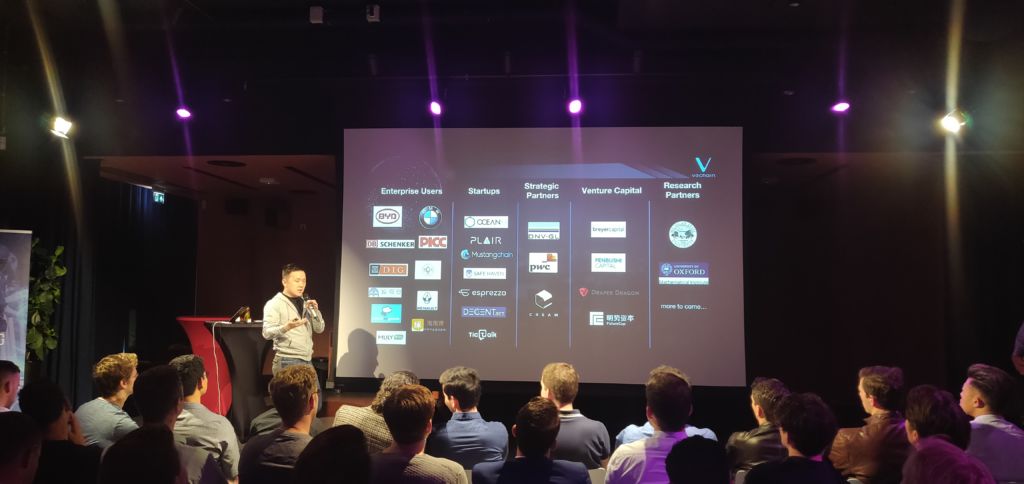 Kevin states that they have been talking to lots of new clients and that they will soon announce two U.S. universities who will join the VeResearch program. The partnership with Oxford University is also re-confirmed.
---
Jerome comes on stage, says that he would love to tell us more about upcoming partnerships, but can't do that because of NDA's in place.
---
Jerome says that next to Givenchy they are working with more LVMH brands, one of which starts with an C and ending with an L (vechaininsider: we assume this is Chanel).
---
VeChain has been invited together with 2 other startups to attend a big internal BMW conference next month, in which VeChain will have two stands to present their solutions. The scope of the partnership between VeChain and BMW has been expanded since its start.
---
Also talking to other car manufacturers, thanks to MOBI. They are working together with a car manufacturer from Sweden (vechaininsider: could be Volvo?)
---
Jackson, CEO of CREAM comes on stage and introduces the role of CREAM in the VeChain ecosystem. You can rewatch the presentation here: