In a series of tweets and articles the OceanEx team has released further details about the upcoming launch of the OceanEx exchange.
With lots of people impatiently awaiting more information as the end of October became closer,  OceanEx has released a roadmap for the official launch of the OceanEx exchange.
After devoting hundreds of hours, OceanEx 1.0 (Beta) has reached the sprint stage. In this enthusiasm, we would like to update the community with our latest progress. https://t.co/1GxL0kUGvd

— OceanEx Official (@OceanexOfficial) October 26, 2018
After this, in a series of tweets today, the team has released more information regarding this exciting time for both the OceanEx team, as well as the VeChain community.
In this post we have summarized all important dates and information for you.
Current status – External security audit
To enhance the stability and security of OceanEx the team has decided to partner up with SlowMist. SlowMist is a leading security audit company in the blockchain world, that has already helped VeChain before.
It is temporarily not possible to deposit VET to the exchange. Both the VET deposit as well as the VET withdrawal function will become available in the first week of November. Read more about this here.
First week of November – Alpha Test

As a final (stress?) test ahead of the launch, the team has decided to run two trading games.
This will give users a chance to get familiar with the OceanEx exchange (as well as the chance to win up to 50 million OCE!) and will give the team valuable information to make sure the exchange is ready for its launch.
More details on the OceanEx CryptoCup will be released soon.
November – OceanEx 1.0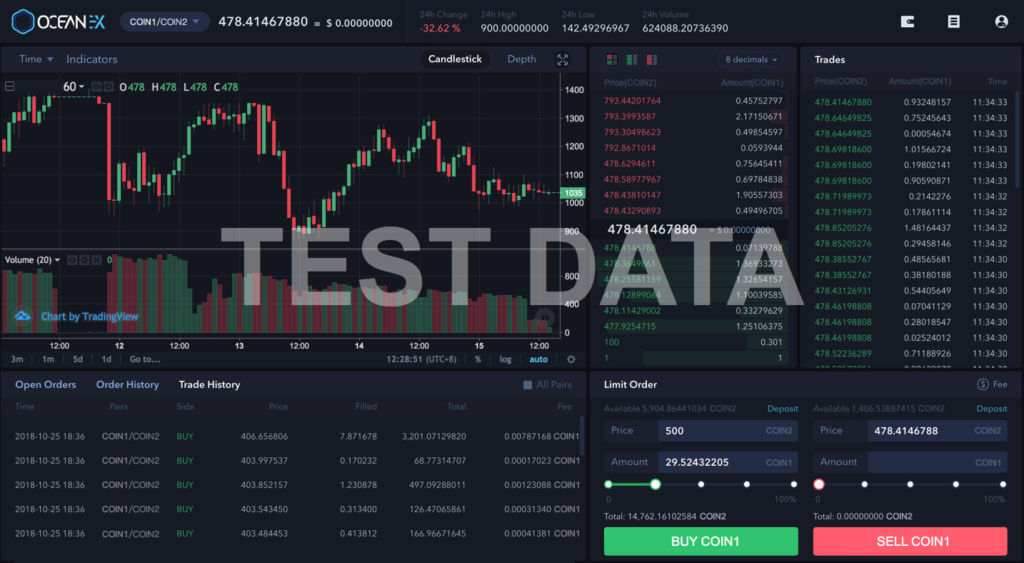 Once the Alpha test has successfully finished the exchange will officially launch with all basic trading functions available.
The main features of OceanEx 1.0 are:
BTC/USDT, ETH/USDT, ETH/BTC, VET/USDT, VET/BTC, VET/ETH, VTHO/VET trading pairs right from the start.

OCE and other VeChain backed tokens will be added at some point after the exchange goes live.

The lowest VET transactions and trading fees in the market.
The OceanEx API will become available to deploy trading algorithms.
Machine learning algorithms to detect attacks and make sure the exchange remains safe.
Until OceanEx 1.0 goes live, the 2x VTHO Distribution will remain available for everyone that has deposited VET into their OceanEx wallet.