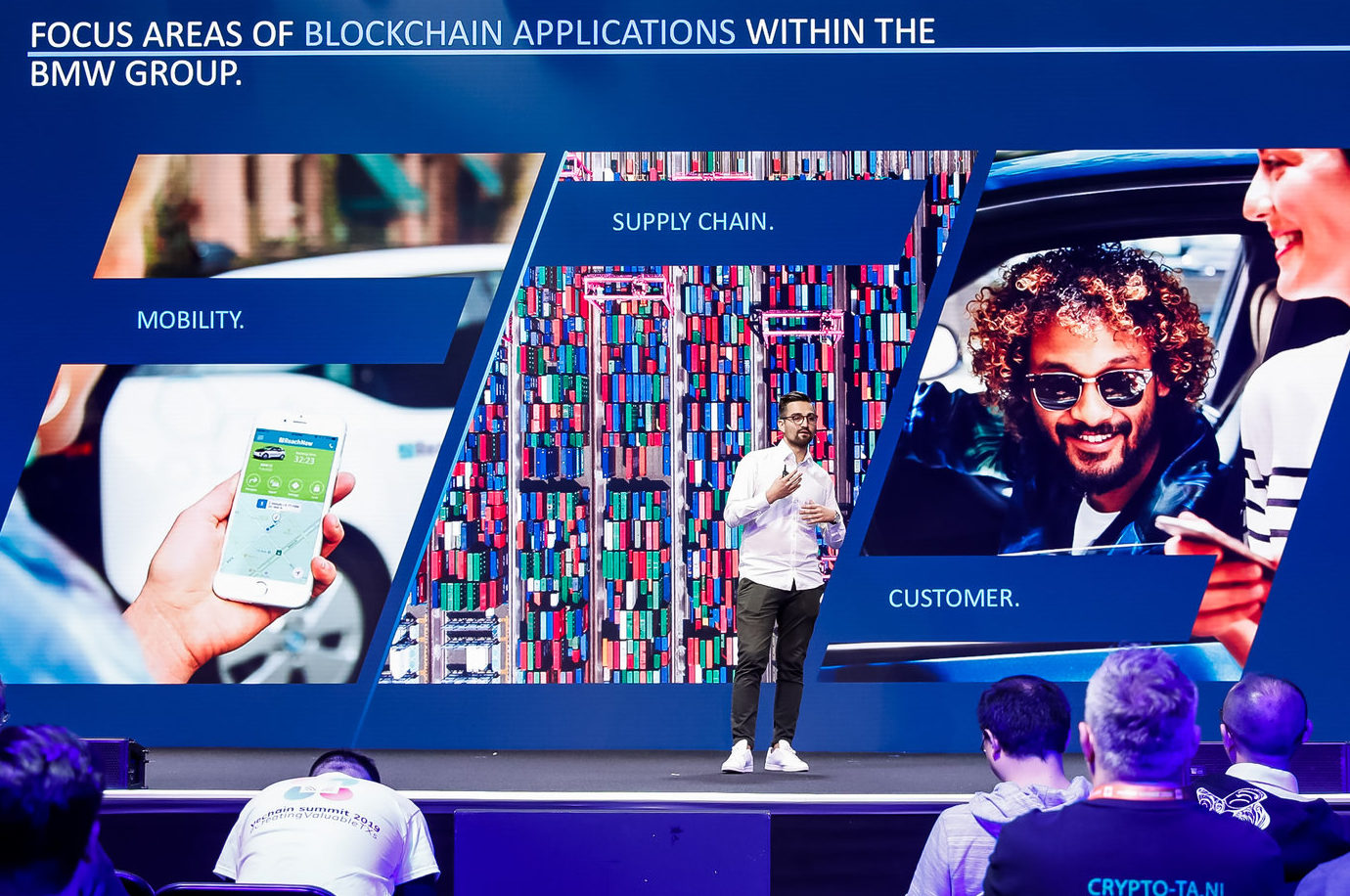 VeChain held its first Summit on April 18th, 2019 in San Francisco. Next to speakers from the VeChain team, the ecosystem projects, speakers from DNV GL, Deloitte, Draper Venture Network, Microsoft and BMW attended.
In the VeChain Summit 2019 recap series, I will share the key highlights of all the speakers.
You can rewatch this session with Cihan Albay, Leader at IT Tech Office Singapore BMW Group, which is part of the early morning session, here on youtube.
Innovation at the BMW Group
Cihan Albay starts his presentation by explaining how innovation looks like at the BMW Group.
The BMW Group (BMW, Mini, Rolls-Royce) has 5 IT Tech offices around the world that work on IT for the supply chain, production, the cars as well as end consumers. Each year the company creates a Technology Trend Radar in which the categorize new technologies into three categories:
Assess: The technology will be ready in 7-10 years. BMW keeps track.
Trial: New but proven technology. BMW will start pilots with these technologies.
Adopt: Implement the technology or fall behind.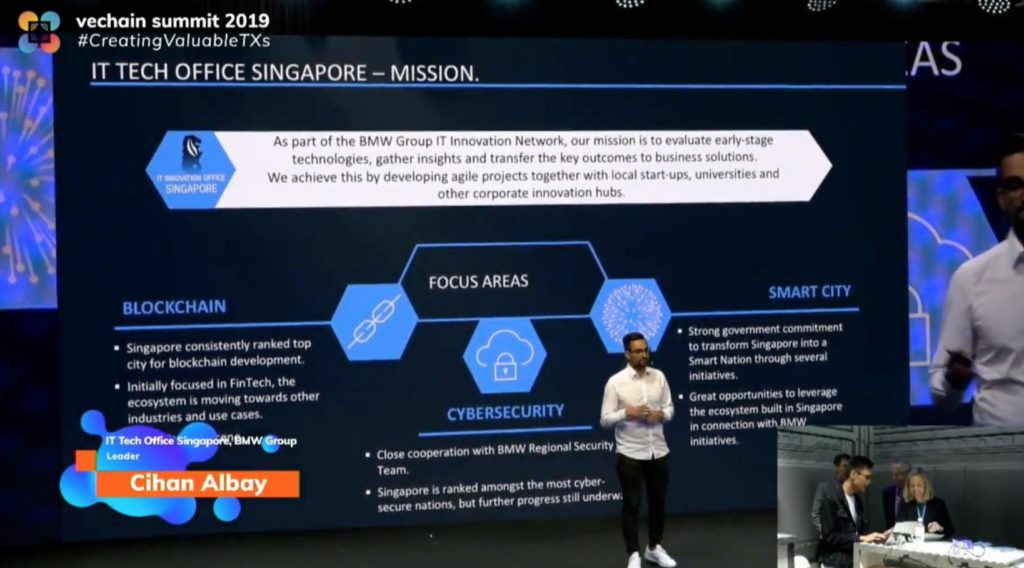 The IT Tech Office in Singapore focusses on technologies that fall into the assess and trial categories:
As part of the BMW Group IT Innovation Network, our mission is to evaluate early-stage technologies, gather insights and transfer the key outcomes to business solutions.
Cihan continues explaining how an IT innovation process at a large company as BMW can take a lot of time.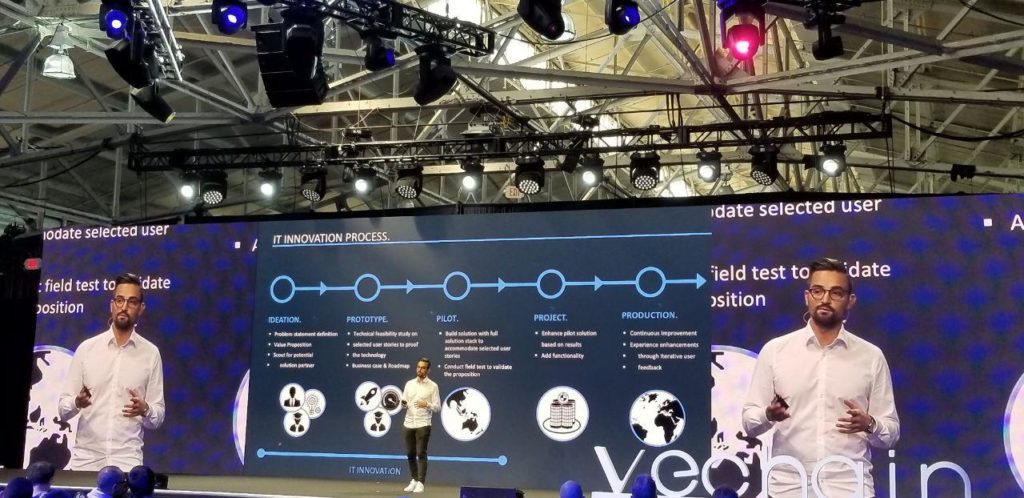 The process starts with a problem definition and finding a partner that can help them with a solution.  After having selected a partner a prototype is developed and a pilot project is started. If successful, a project is launched to get the solution ready to roll out across the BMW group.
Here Cihan mentions that: "With VeChain we found a solution provider we think is very valuable to us".
Blockchain use cases at BMW
BMW is currently looking into how they can use blockchain powered applications within three areas.
Mobility services. Services as DriveNow or ParkNow can implement blockchain technology to allow users to share cars, like what Airbnb has achieved in the housing market.
Supply Chain. BMW has a huge Supply Chain, Blockchain can be used as a better way to share information between all players in the chain. Part traceability and document management are two examples Cihan mentions.
Customers. Blockchain technology can be used to offer financial services or loyalty programs.
Before blockchain technology will be applied, the use case has to meet certain criteria, or else other technologies like traditional databases are better suited.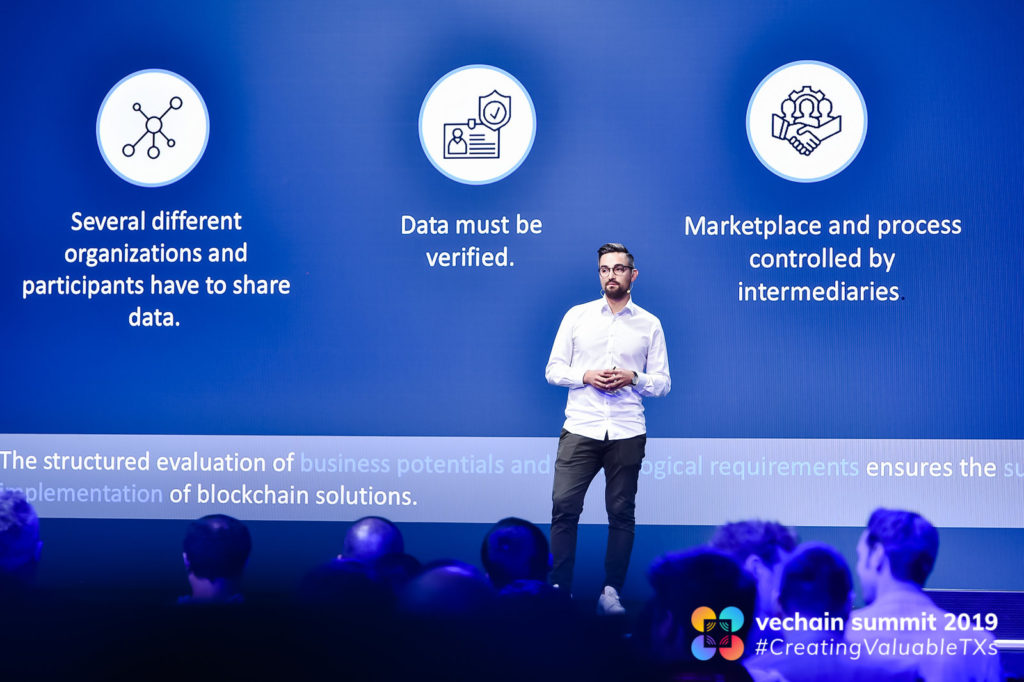 Combining what Cihan Albay said so far, he gives an overview of a roadmap of Blockchain usage within the BMW Group.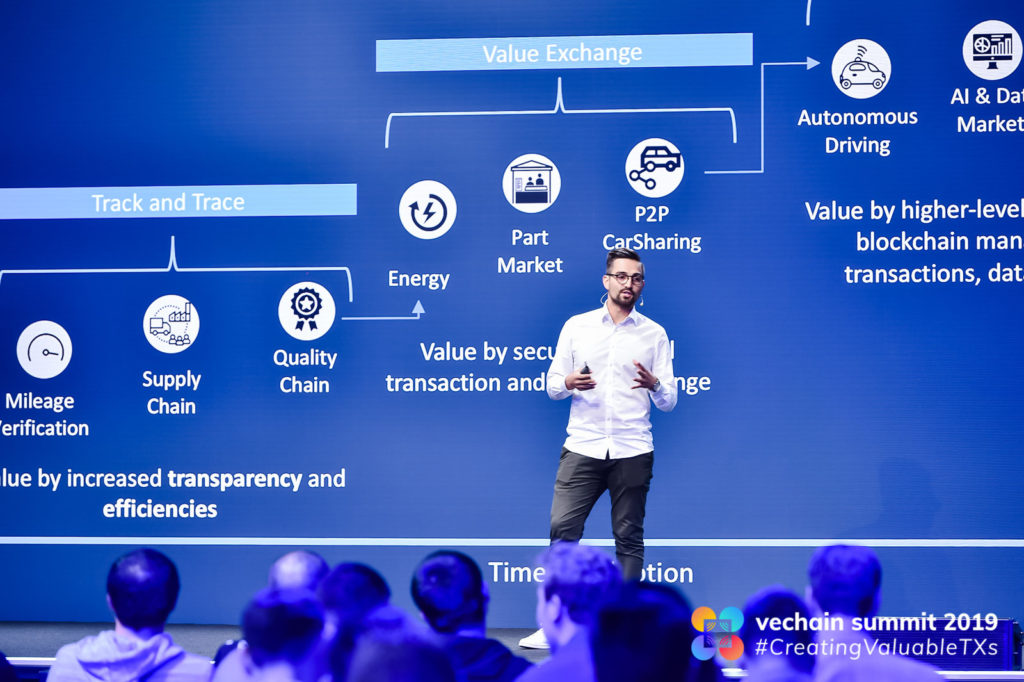 BMW is now looking into the "low hanging fruit", by implementing Blockchain technology for Track and Trace purposes.
The BMW Startup Garage
The BMW Startup Garage is a program where BMW becomes a venture client of a startup that has already proven itself.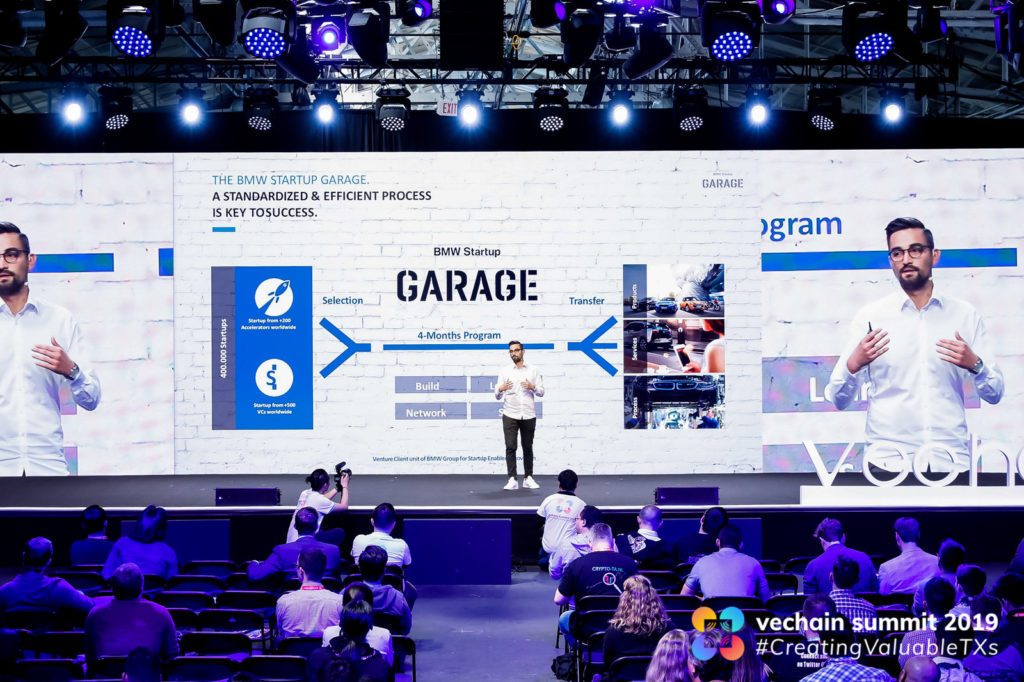 During a 4 month program, BMW and the Startup will work together to validate and refine the solution. At the end of the program, a pilot will take place. If this pilot is successful, BMW will continue to work with the Startup in a client based relationship.
Cihan here takes a moment to clear any doubt and FUD that he has seen floating around the internet stating:
"VeChain has successfully gone through the BMW Startup Garage program and BMW is still working with VeChain on a client based relationship."
You can rewatch this statement here.
VerifyCar – Vehicle digital passport on the VeChainThor Blockchain
Odometer fraud is a big problem in the automotive industry.
Cihan explains that in Germany, one-third of all vehicles sold have a manipulated odometer. The value of a car depends on the number of kilometers driven, resulting in an economic impact of this fraud of around $3.400 per car.
Vechain and BMW have created a digital passport called VerifyCar for each vehicle that allows customers to verify the odometer and maintenance history of a vehicle.
Data of each vehicle is stored on the BMW Digital Ledger build using the VeChainThor blockchain. The idea is that everything that happens to the car; from repairs, sales and to trips gets stored on the blockchain.
The current situation is that each party that interacts with the car (insurance, repair shop, bank, BMW) stores data about the car in their own database. There is no single source of truth.
By storing all the data on an immutable Ledger, each party has access information about the vehicle they can trust.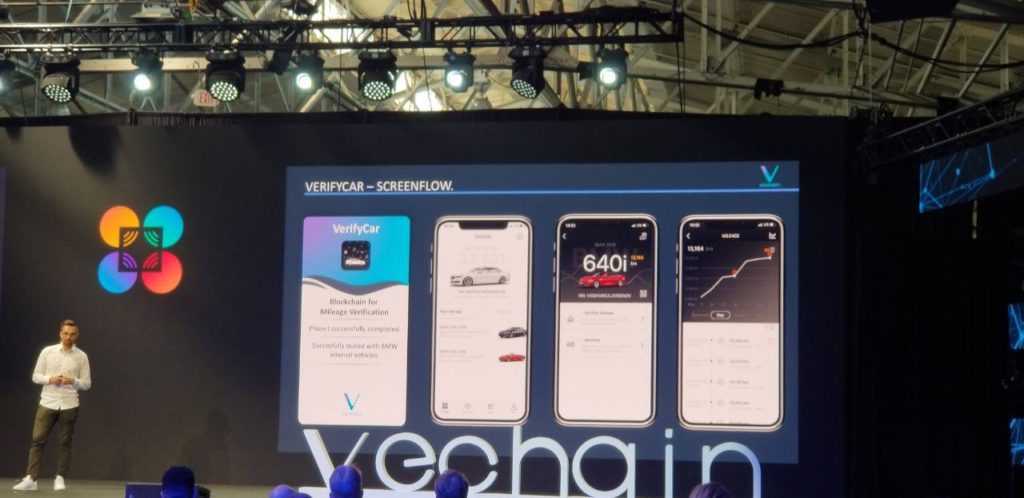 After a successful test BMW is currently determining how to roll this product out, given that Blockchain technology is still new and somewhat of a sensitive topic in Germany. Cihan ends his speech stating that BMW is keen to continue further.