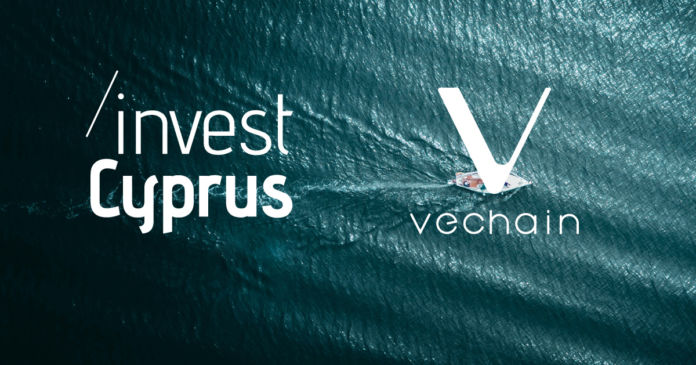 In a report released by PRNewswire, the investment partner of the government of Cyprus, called Invest Cyprus, the Vechain Foundation and CREAM have announced that they have signed a memorandum of understanding (MoU) for the purpose of a strategic collaboration.
The main reason for this MoU is to build a framework for collaboration in the field of blockchain technology as well as in other related use cases. This MoU is a path in the right direction as Cyprus seeks to become one of the leading countries when it comes to blockchain adoption.
Or as President Anastasiades said in a recent interview: "with the rapid developments in modern technologies and applications, a joint working group under the auspices of has been established, with the participation of experts from the public sector and the private sector, for the design of a national strategy regarding the development of Blockchain technology".
Invest Cyprus
Invest Cyprus is a partner of the government of Cyprus that has been charged with the responsibility to not just attract but also facilitates FDI (Freedom Direct Investment) in key sectors. It is responsible for the promotion, advocating of reforms, and the maximization of Foreign Direct Investment.
What VeChain and CREAM will do
CREAM and the Vechain Foundation will work together to build a joint organization that will offer assistance to the government of Cyprus for not just the development of the blockchain technology, but also its implementation.
Both parties will work on solutions that will enable private companies as well as the government to turn to blockchain technology as an underlying mechanism for business processes as well as financial services.
The Scope Of The Collaboration
The scope of this collaborative effort will be the blockchainization of Cyprus. Use cases and examples will be made public as the project reaches its maturity stage.
This collaboration is intended to become the largest, singular focus for a country on blockchain technology that. It intends to not just suggest reforms, but will also be in total compliance with the Anti-Money Laundering (AML) and the Know-Your-Customer (KYC) rules.
Further comments
While speaking to newsmen, the Chairman of Cyprus Invest, Michalis Michael, stated that the plan these platforms have laid out should be enough to encourage others to invest in these "new technologies."
He also revealed that Cyprus has made plans to be at the forefront of the implementation of the blockchain technology in a country.
The CEO of Vechain, Sunny Lu, has also stated that this partnership, similar to blockchain technology, is something that is bigger than money and business. He further revealed that they are happy to showcase to the world the meaningful value of blockchain technology.