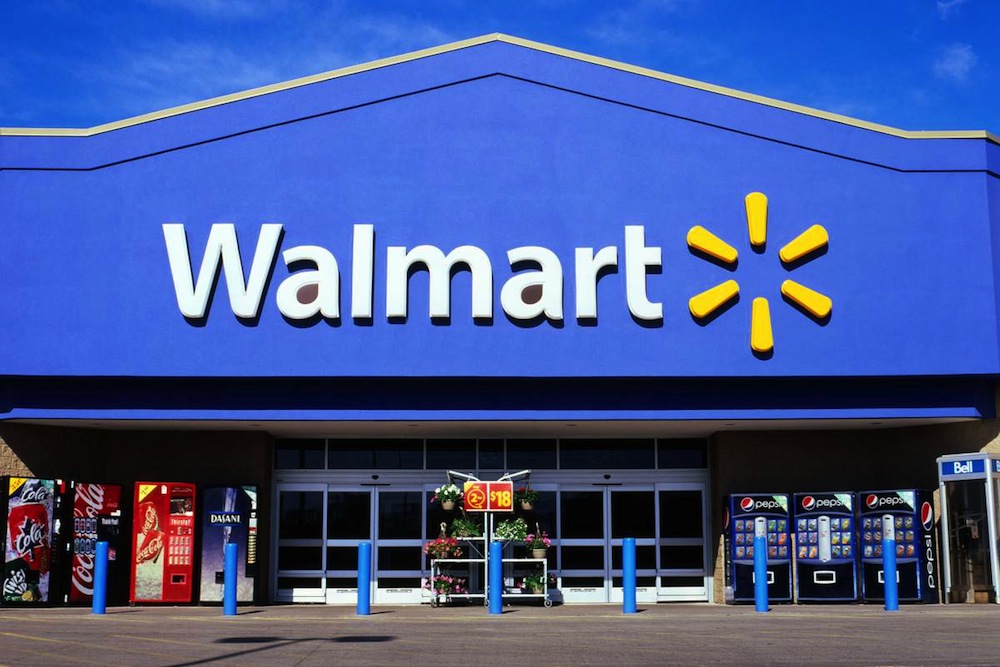 Walmart China has announced a VeChain powered food traceability platform during an event held together with PwC earlier today. The first products are already live on the VeChain blockchain and available for purchase in stores. 
It looks like the wait finally is over and the "June Partner" turns about to be Walmart China.
The Walmart food safety platform
The Walmart food safety platform has been designed to provide consumers with more information on the quality of the food they are buying.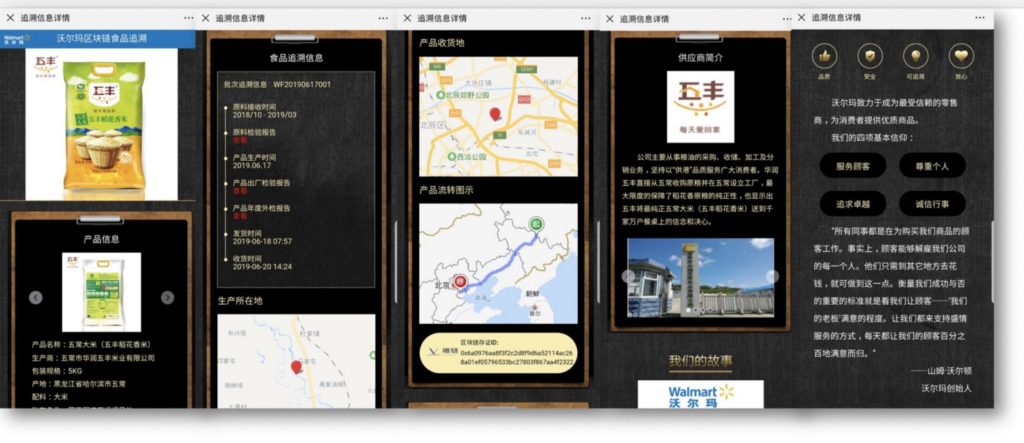 By scanning a QR code, consumers will be send to a webpage displaying information on the product. Some of the information that can be viewed:
How to use and store the product after purchase
Where and when the product was produced and where it originated from
What route it took from origin to the store, with timestamps.
Logs of temperature measurements across the supply chain
More information on the product supplier
The blockchain transaction ID that shows where all data is securely stored on the VeChainThor blockchain.
You can check out how it works by scanning the QR code from the following tweet:
Scan with your favorite QR code scanner! I used Wechat and Alipay#VeChain #Walmart $VET $VTHO #QRCode #Blockchain #AdoptionIsHere pic.twitter.com/Z4XV0jBfY3

— DontShowMeTheMemelines (@DMemelines) June 25, 2019
Or if you don't have a QR code scanner, you can go to the Walmart Trace page that displays the product information by clicking here.
Liu Xiaoen, Chief Purchasing Officer of Wal-Mart China gave more details on the platform: "Wal-Mart has always been committed to becoming a retailer trusted by consumers. In the 23 years since entering China, Wal-Mart has continuously strived to improve food safety and quality management. Blockchain technology will help Wal-Mart become a leader in commodity retrospective management in the retail industry.
We will prioritize high-risk products in this platform. This time, Wal-Mart will take the lead in large-scale application of the blockchain traceability platform. The first batch of 23 products have been tested and entered the platform. In the second half of this year, more than one hundred products will be launched, covering more than ten categories."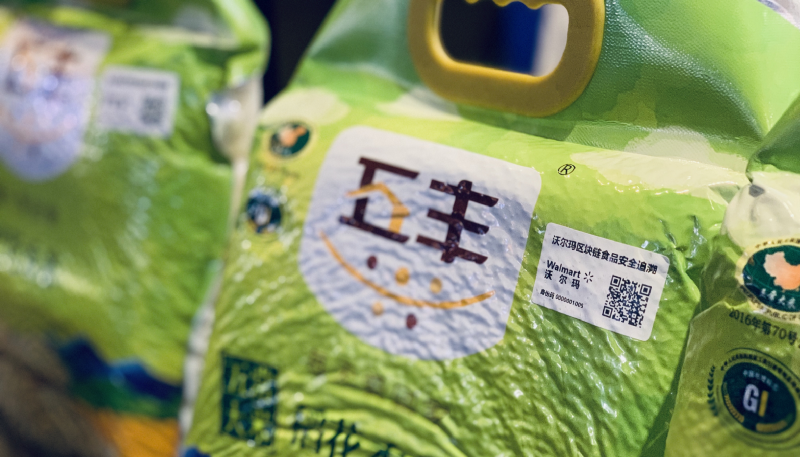 Walmart expects that the traceability system will see traceable fresh meat account for 50% of the total sales of packaged fresh meat, traceable vegetables will account for 40% of the total sales of packaged vegetables, traceable seafood will account for 12.5% of the total sales of seafood by the end of 2020.
Each of these traced products will have data points stored on the VeChainThor blockchain.
What this means for VeChain holders
The recent increase in transactions on the VeChainThor blockchain is partly thanks to Walmart going live on chain with 23 product lines.
Each of these transactions will require VTHO which is generated by VET. Currently around 37 million VTHO is generated each day, and currently, over 20 million VTHO is burned each day.
Walmart is expected to scale its platform by another 100 product lines before the end of years, meaning Wallmart alone is set out to burn x3/x4 of the daily generated VTHO, and this is just one partner!!!
At the end of the year, we might see over 2 million daily transactions with help from Walmart, making VeChainThor bigger than both Bitcoin and Ethereum combined in terms of transactions.
With the onboarding of Walmart, it will only be a matter of time until the VTHO generation has to be increased, meaning VET holders will start generating more and more VTHO!
About Walmart
Walmart is an American multinational retail company with over 11.000 stores in 27 different countries. Walmart is the world's largest company by revenue taking #1 in the Fortune Global 500.
Walmart has been operating in China since 1996 and currently has 426 stores across 169 different cities. Walmart China is currently in the top 5 of the largest supermarkets in China servicing its 1.3 billion inhabitants.
A reddit user explained how big Walmart is in China: "Quite popular. In terms of size, Walmart are the largest supermarkets around. And, they're localized so it feels like one is shopping at any other Chinese supermarket. One can buy almost everything from clothes, electronics, meat, vegetables etc. So, people use it regularly for most of their shopping needs."
A collaboration between PwC, VeChain, IBM and Walmart
While the press release event was happening, Sunny Lu, CEO of Vechain explained to us why this is more than just another partnership announcement:
"It shows big enterprise like Walmart to explore production application to not only Private but Public Blockchain. It's truly and definitely, mass adoption not only reaching to consumers but also aligning with more than 500 food suppliers batch by batch in the same replicated mode."
1. It shows big enterprise like Walmart to explore production application to not only Private but Public Blockchain

— Sunny LU, VeChain (@sunshinelu24) June 25, 2019
Sunny continues by explaining how they worked together with PwC and IBM to make this happen using a cross-chain protocol between IBM's private chain and VeChain's public chain.
One of the big 4 auditing firms in the world just built and implemented a live product on public Blockchain platform with THE Fortune 1 company. They used VeChain. Not ETH, not anything else, VeChain. When PwC does that, what else will they do on $VET? 🤔

Hint: a shit ton

— The China Coin (@TheChinaCoin) June 25, 2019