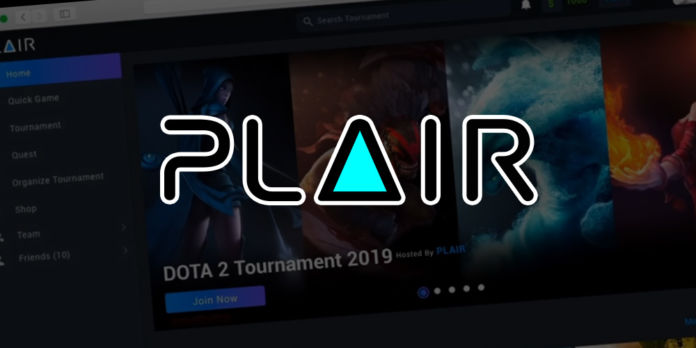 The Plair platform will empower video gamers by creating a platform on which users can create tournaments, talk about gaming, stream their gaming sessions and watch others game.
Plair – Empowering the gaming community
The gaming scene continues to grow year by year, with the entire market expecting to grow with another 24% between now and 2020.
In the last few years, we have seen eSports mature with more and more people fighting each other in offline and online tournaments. Streaming your gaming session, or watching other people game has also become extremely popular thanks to streaming services like Twitch.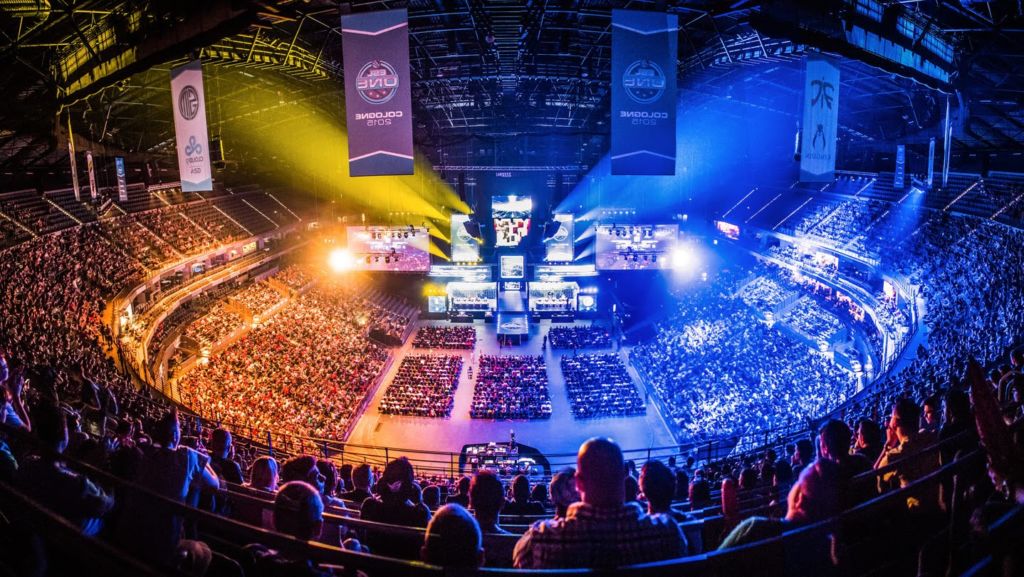 By 2025, the eSports scene is expected to have over 1 billion gamers joining tournaments or watching other gamers play.
Plair aims to disrupt this market by developing a decentralized user-generated eSports platform which will allow players to watch other gamers, test their skills, compete, and earn Plair Tokens (PLA) in matches in popular online games such as League of Legends, Dota 2, CounterStrike: Global Offensive, Player Unknown's Battleground, and Fortnite.
Plair aims to build a platform that is friendly for users who may be brand new to eSports, while also providing a great overall experience for amateur players at more experience levels.
Plair Platform features – Phase 1
The Plair platform will initially focus on delivering the core functionalities of the platform:
Creating tournaments and joining tournaments to battle other players for PLA. Plair will initially support all popular games like Dota 2, PUBG and CS:GO
Watching the streams of other gamers on the platform.
Buying games and gaming hardware in the Plair Shop using PLA.
To get a preview of the Plair Platform please see the product demo below:
Plair roadmap – Phase 2 and 3
In Phase 2, Plair will utilize blockchain technology to create a decentralized streaming network. PLA tokens will be able to be acquired through watching, participating, and lending resources to streams and video solutions.
In Phase 3 Plair will focus on cloud computing. Plair users will be able to rent, play, and stream video games by making use of the computing power shared by other users in the network.
During Phase 3, Plair will also provide SDKs and resources that allow additional gaming dApps to be built on the Plair Platform.
Plair (PLA) token usage
The Plair Token (PLA) plays a central role on the Plair platform.
Users can spend PLA tokens on:
Playing matches and tournaments
Receiving coaching lessons from famous gamers
Gaining access to data analytics that will give them valuable insights on how to improve their gaming skills.
Buy games and hardware (from MSI, Razer, amongst others)
Buy quests.
In the future users will be able to subscribe or donate to content providers on the platform as well as rent cloud computing machines.
Users can acquire PLA tokens by:
Buying PLA during the token sale as well as on exchanges.
Winning competitive matches against other players
Defeating purchased quests.
Referring friends
Verifying matches by running a node.
Participating in events hosted by sponsors and celebrities.
At a later stage, it will be possible to buy PLA directly on the PLA platform using Fiat. Next to this, you will be able to lend out your CPU / GPU / Bandwith, as well as stream and view content to earn PLA tokens.
The Plair team and advisors
The Plair team is led by Founder Patrick Tang. Patrick has founded various successful startups and companies and has gained experience working for Dell and EMC.
Co-Founder of Plair is Man King Fung, he has created the number 1 female professional eSports team in Hong Kong and has organized one of the largest amateur eSports event (ACL) in Asia before starting Plair. The CTO is Kisu Kim, who has previously worked as the manager of successful development teams inside various gaming companies.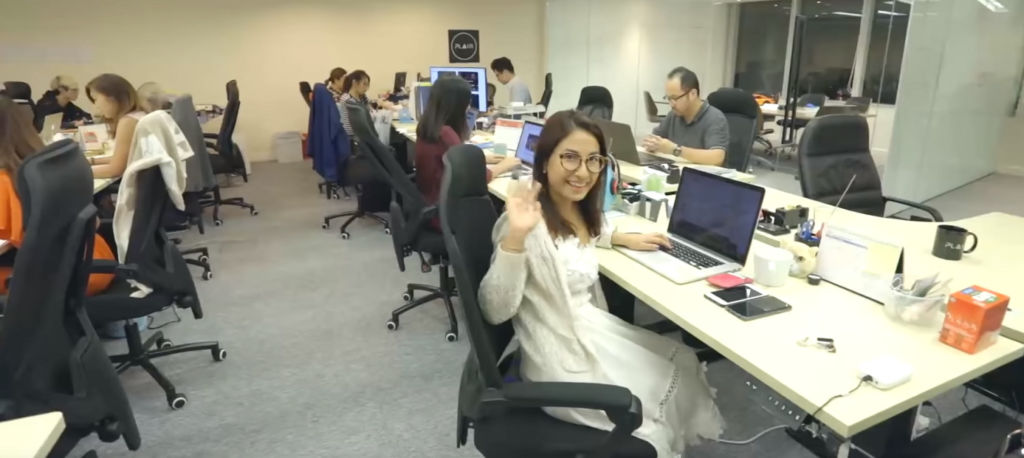 The Plair team is advised by CREAM, Sunny Lu and Boxmining.
Next to this the team has surrounded itself with major players from the eSports industry: Andy Vander Woude, who is the CEO of North America's largest eSports content provider, Zhi-Yuan Guan, previously a Manager at Tencent's mobile game division as well as Vincenzo Lee, Founder of Vinus Entertainment, are some of these players.
Jason Fletcher, former director of Marketing for Twitch, has recently also joined the team of advisors.
We want to welcome @DraperDragon to the Plair family. Draper Dragon will be a great long term strategic investor providing valuable insight and advice for the Plair Foundation. @TimDraper @DraperNetwork #esports #blockchaingaming pic.twitter.com/IxPH7OJS8b

— Plair (@plair_life) August 15, 2018
Fenbushi Capital, Badwater Capital, BlackHorse, Soul Capital as well as Draper Dragon are some of the big investors and advisors behind the project.
Plair partnerships
Ahead of its launch Plair has already announced some of its partnerships:
Axeso5 — Latin America's largest online video game publisher
Axeso5 has a network of 7.000 cyber cafes and 14 million active gamers throughout Latin America. Aexso5 will market Plair amongst its user base as well as roll out Plair in its Cybercafés. Read more about the partnership here.
Gogawi – eSports betting
Gogawi is a provider of eSports betting solutions. Plair will integrate this solution on its platform so users can place bets on the  various eSports tournaments supported by Gogawi. Read more about this partnership here.
NGE — North America's largest eSports content, events, and broadcasting company
Plair will work with NGE to strategically plan events that drive users to Plair and elevate esports for the community. Through this partnership, Plair will be able to onboard millions of North American players.
Panda Cute
Founded in 2016, PandaCute (PDQ) is Hong Kong's No. 1 all-female professional team playing League of Legends. The team has already won three Championships. More than just pretty faces, PandaCute has now proven themselves to be true gamers in a heavily male-dominated eSports scene.
Team Panda Cute will actively be playing as well as mentoring on the Plair platform.
We won today's match as 2:0 and take down "Your Youth Entertainment League of Legends Girls Invitational" championship!

Thank you for your supporting!@TeamRazer pic.twitter.com/teirtRuwgW

— PandaCute (@PandaCuteHK) March 4, 2018
Plair ICO information
The Private and VeChain community round both sold out in under a week. The community round was oversold, causing only 200 million VET left for the public sale of Plair.
The public sale of Plair is now live.
In conjunction with @ThorBlockio and @SafeHavenio we are happy to announce our public sale on https://t.co/rnP3jigPKm. Starting now you can participate in the Plair public sale. Thanks for everyones support! @vechainofficial #gaming #esports #ecosystem
https://t.co/T4002ISsY0

— Plair (@plair_life) October 31, 2018
 Below you can find all details about the ICO:
Round
Start date
End date
Min/max entry
Price
Notes
Private
May 25, 2018
June 7, 2018
min: 1.700.000 VET
max: 8.500.000 VET
1 VET = 40 PLA
Lockup required. 25% of tokens released every quarter
Community
June 7, 2018
October 31, 2018
min: 30.000 VET
max: 5.00.000 VET
Authority X: 1 VET = 40 PLA
Thunder X: 1 VET = 37,65 PLA
Strength X: 1 VET = 35,56 PLA
VeThor X: 1 VET = 33,68 PLA
Lockup required For Authority nodes. 25% of tokens released every quarter. Normal nodes get no discount
Public
October 31, 2018
tbd
min: 10.000 VET
max: 100.000 VET
1 VET = 32 PLA
Please note: All prices are post 1:100 token split
During the ICO 27,5B of the 100B tokens will be sold. Read the official ICO details here.
Make sure to whitelist for the public sale by going to to https://plair.life/whitelist/.
For more information on Plair, please follow their social media accounts: