Decent.bet is an honest and transparent smart contract based betting platform and online casino. Today the project has announced that it will make a switch from the Ethereum to the VeChainThor platform.
About Decent.bet
Decent.bet's goal is to create a gambling platform that removes the centralized house systems used at current online casino's.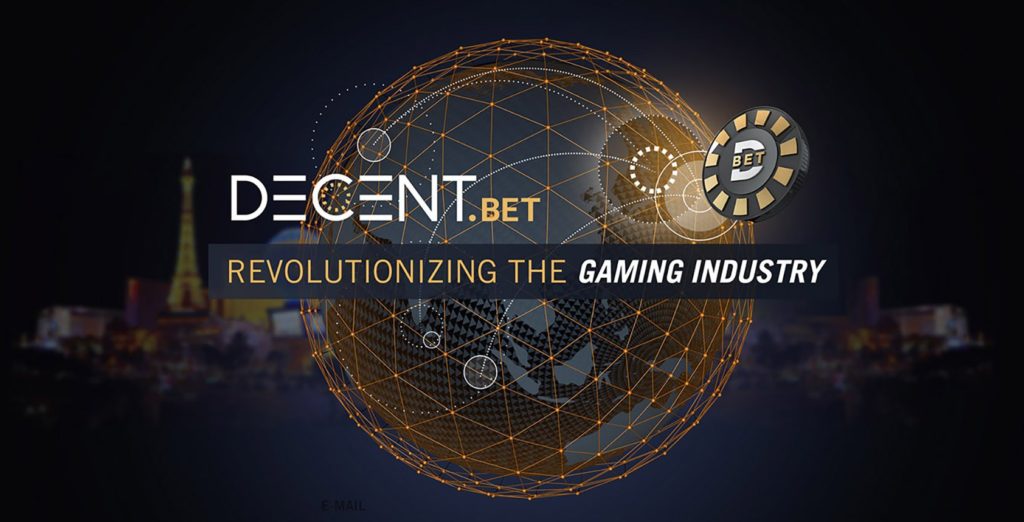 By making use of smart contracts on the blockchain, all transactions will be transparent and verifiable, so players can make sure the game they are playing is honest and fair.
Next to playing games in a casino you can trust, decent.bet offers additional methods to earn profit compared to traditional casino's:
You can buy shares into the house. Every quarter all profits made by the house will be divided amongst all house shareholders.
You can lockup your decent.bet. These funds will be used by the platform and after the lockup you will get them back with a decent return.
Every quarter 5% of all profits generated by the house will be awarded to a random Decent.bet owner!
Decent.bet has recently acquired a license that will allow them to offer their services in more than 100 different countries around the world.
Why Decent.bet moved to VeChain
In the statement released by the Decent.bet team they explained why they decided to move to the VeChain blockchain:
"From a technical and strategic standpoint, the VeChain Platform has always stood out to not only the DECENT.bet team, but the global business community as a whole. It's a platform that has cemented its long-term value through its strategic partnerships, both disruptive and traditional.
When talking with the VeChain Foundation, reviewing documentation, and collaborating with the team, it was apparent to us that the VeChainThor Blockchain is revolutionary, it is necessity, and it is the future.".
VeChain has a dedicated team that supports projects that decide to join the VeChainThor platform to make sure the transition is as smooth and fast as possible.
Decent.bet roadmap
Decent.bet has a very ambitious roadmap, with some major milestones coming in the next few months, after it has made the full transition to the VeChainThor platform.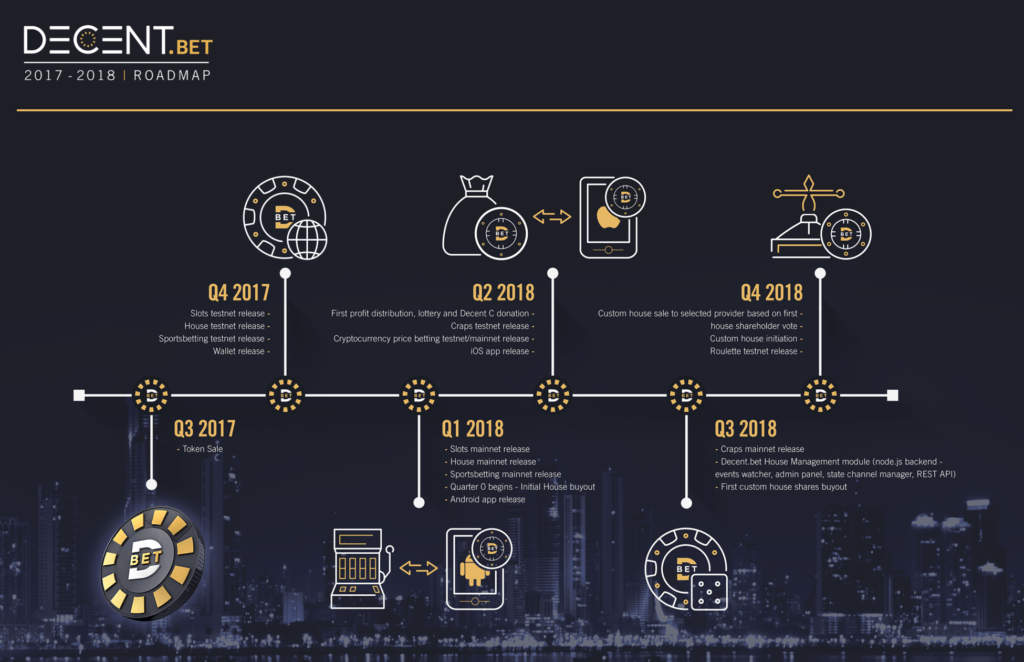 Together with the initial release of the house mainnet, the slots and sports betting mainnet will be released in the upcoming weeks.
You can currently buy Decent.bet on HitBTC, IDEX and YoBit. I recommend using HitBTC, since it has the highest trading volume.