In this guide, you will learn how to store your VeChain coins in the safest possible way. This guide can be used to store VET, VTHO as well as all the VIP-180 VeChain ICO tokens.
We recommend to never keep your coins on an exchange, make sure you are responsible for your own security. Why trust a third party to do it for you?
VeChainThor wallet – The Official VeChain mobile wallet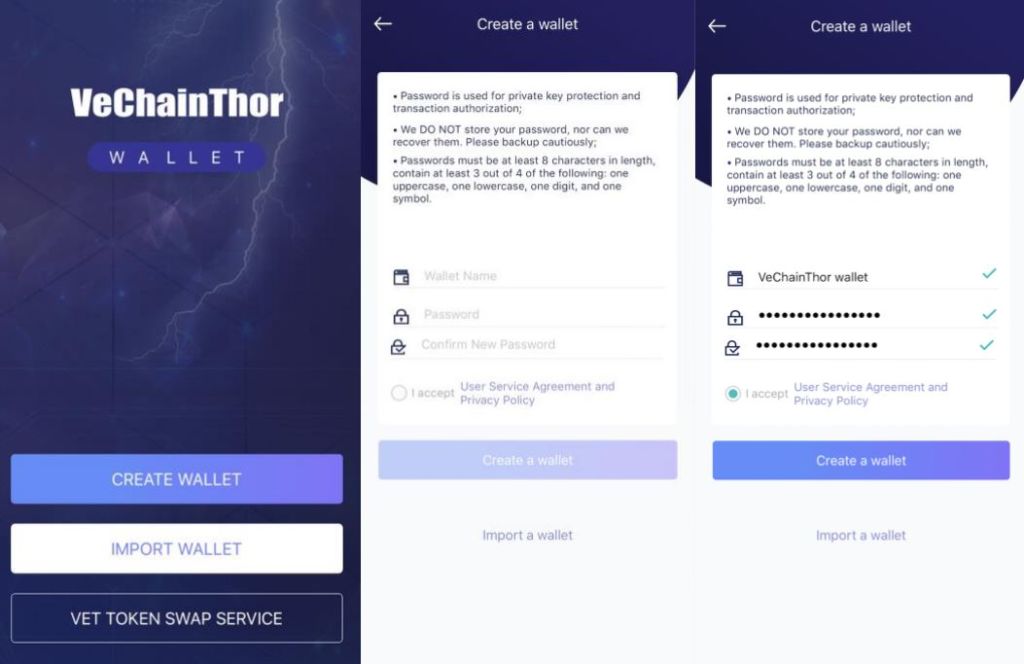 Difficulty: medium
Aimed at: VeChain token holders who don't have a hardware wallet.
The official mobile wallet is a must have for everyone who owns one of the tokens on the VeChainThor blockchain. The mobile wallet has the most features available compared to any other VeChain wallet available.
If you want to create or buy a VeChain Node, this official wallet is your only option to do so.
Sync – The Official VeChain desktop wallet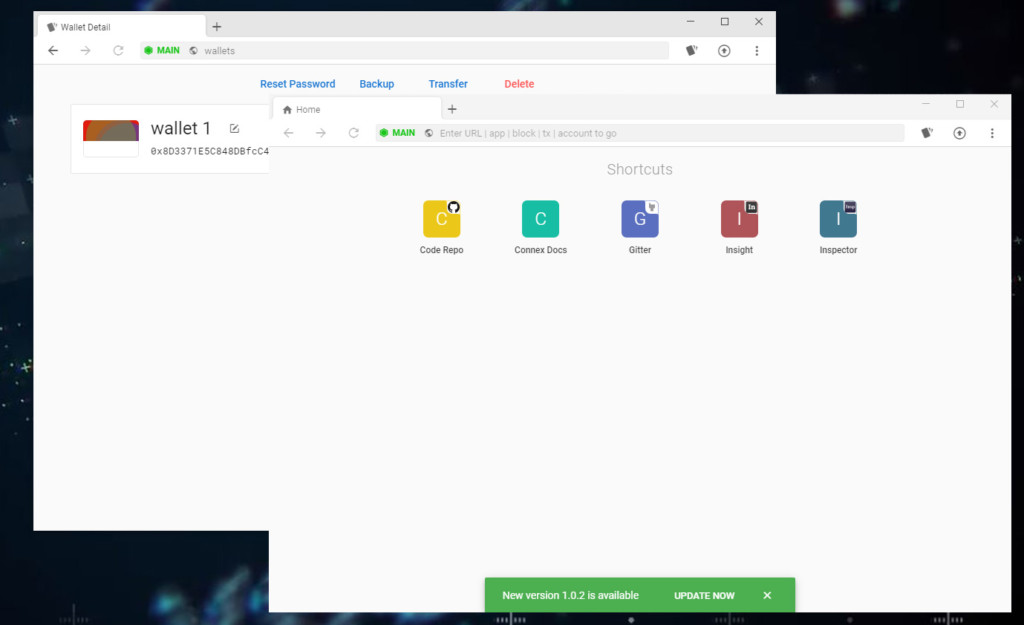 Difficulty: Advanced
Aimed at: Experienced VeChain token holders who want a complete dApp environment for developing and using VeChainThor dApps
Download: Github
With the mobile wallet aimed at the average vechain user, the official desktop wallet is for more advanced users.
The User Experience isn't as friendly as the mobile wallet, but it does offer some great features that the mobile wallet is lacking.
Sync is actually a web browser with integrated technology (Connex) that allows you to connect to dApps build on the VeChainThor platform so you can interact with them.
If you are a developer or regular user of dApps, or really prefer a desktop wallet instead of a mobile wallet, this is the wallet to download.
If you own a Ledger hardware wallet, Sync is the wallet to use, since Sync supports Ledger managed wallets.
Comet – Browser wallet for dApps by Totient

Difficulty: Easy
Aimed at: VeChain token holders who want an easy to set up a browser-based wallet that can also interact with dApps
Install in Chrome: Comet Chrome extension
Comet is a wallet for the Chrome web browser that enables direct communication with the VeChainThor blockchain. For those familiar with Ethereum, Comet is similar to Metamask for Ethereum. When visiting a dApp you can give the dApp permissions to interact with your Comet wallet.
The best part of the Comet wallet is its ease of use. If you are looking for a wallet that you are able to set up in seconds with a clean and simple interface, this is the wallet you should use.
Comet is a decentralized wallet meaning that you, and only you, have access to your private keys. You are always in full control over your own assets.
Warning: This wallet currently only supports VET and VTHO and no other VeChainThor based tokens.
Atomic Wallet – Universal Multi-Assets Wallet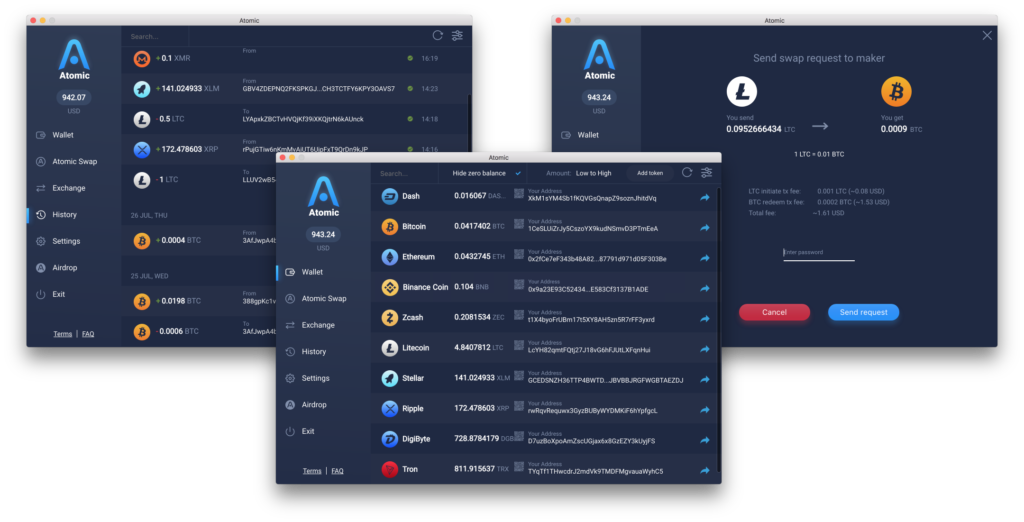 Difficulty: Easy
Aimed at: VeChain / VTHO holders who want a one-stop solution for all their crypto assets
Visit: https://atomicwallet.io/
Atomic wallet is one of the most popular cryptocurrency wallets. It supports over 300 different coins and tokens and Atomic Wallet is available for every major Operating System (Windows, Mac, Linux, Android and iOS).
One of the unique features of the Atomic Wallet is the Atomic Swap Exchange, that allows you to easily exchange coins in a decentralized manner. You can also buy crypto from within the wallet.
Warning: This wallet currently only supports VET and VTHO and no other VeChainThor based tokens.