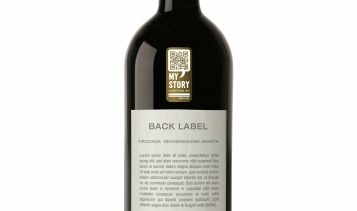 A while ago VeChain announced that it would be working together with DIG to prevent counterfeiting in the Chinese wine industry (of which DIG distributes 30%). 
Today VeChain and DNV GL announced yet another solution for wine. My Story™ will allow customers to verify the product characteristics, like the history from grape to bottle and the types of grapes used.
Michele Chiarlo, Ricci Curbastro, Ruffino and Torrevento, four wine producers from Italy will be the first to implement My Story. The first bottles will hit the shelves this year.
Customer benefits
Customers will be able to scan a QR-code on the outside of the bottle using an app. The app will than show various types of information about the wine, like:
the full history of the wine
characteristics of the wine (taste, origin, ingredients, alcohol percentage)
information about the brand
Retailer and wine maker benefits
My Story is a win-win for all parties involved. Wine makers will be able to  get customers involved with their brand by telling their story. Retailers will be able to improve their supply chain by tracking wines throughout the process.
What's next
The announced partnerships are just a start. DNV GL has also been talking with Federdoc, which represent more than 70% of all Italian wine production. Federoc stated that: "My Story a very interesting initiative for the consumers."
Next to this DNV GL has mentioned that "My Story will progressively be expanded into other product categories in the food and beverage industry as well as other consumer driven industries".
What do you think of the My Story concept? Please let us know and leave a comment!