VeChain has landed yet another strategic partner in the form of DNV GL. DNV GL is a global quality assurance company that will implement VeChain's blockchain technology in its processes.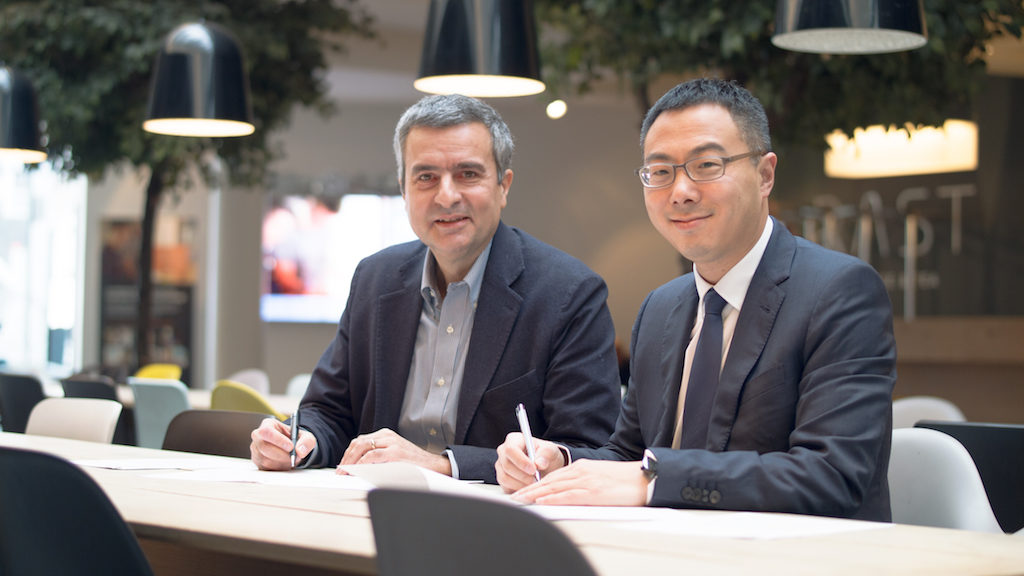 DNV GL an expert in technical assessment, certification and risk management
As a global quality assurance and audit company, DNV GL is built for safeguarding life property and advance safety and sustainability in business and customer relations. The company does this by technical assessments of processes and machines, giving out certifications and evaluating and eliminating risk across various industries.
Currently, the company has operations in over 100 countries and boats has around 15,000 employees who are experienced and dedicated to help customers in the oil, renewable energy, maritime and gas industries. Ultimately, the aim for DNV GL is to make the world safer and greener.
With its partnership with VeChain, DNV GL will leverage VeChain's Blockchain network combined with embed sensors as well as other IoT technologies to enable data collection off products from factory to buyers, for a unique insight into the products history.
According to a statement by Luca Crisciotti, who is the CEO of DNV GL Business assurance,
"By leveraging the Internet of Things and Blockchain technology, we are reinventing the assurance process. Our Digital Assurance Concept will provide both companies and consumers with an unprecedented degree of insight into product and supplier information, to an extent and with an accuracy which have not been possible before."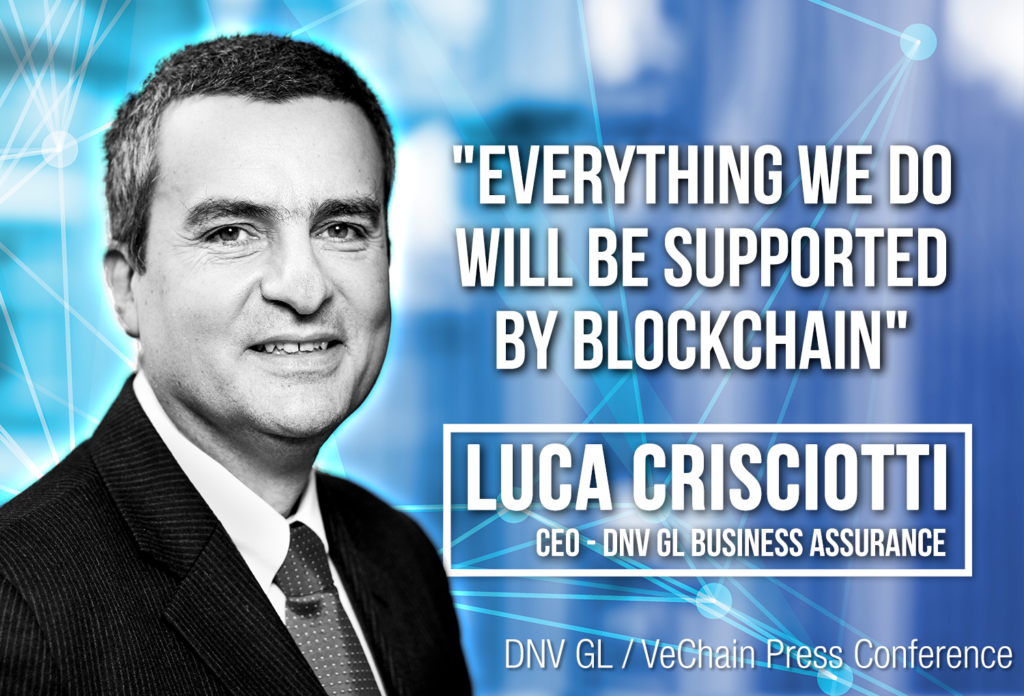 He also added that "Data is becoming an increasingly valuable asset and this partnership with VeChain will enable our digital solutions to address changing needs in the data-driven economy."
Solutions for the food and retail industry are currently being developed
Now that DNV GL is partnering with VeChain to enable unique insight into product performance from the manufacturer to the consumer, DNV GL will progressively help other businesses boost traceability and transparency by adapting VeChain's Blockchain technology.
As a result of the partnership, DNV GL will be among the early movers outside the fintech space to use a Blockchain platform for transparency in product information.
Since the partnership has just began, the first new solutions will be targeted towards the food and beverage industries, retail, and fashion sector as more progressive applications are developed to reach out to other industries including aerospace and automotive sectors.
Consumers can verify that the product they are considering purchasing is safe and genuine. As an example, the consumer can directly check that a product was ethically sourced from a manufacturer, that frozen food was safely transported at the right temperature or that a luxury product is an original, and can even track a wine back to the grape.
In a statement from Sunny Lu, who is the CEO of VeChain, "Blockchain has many applications beyond the financial sector".  He also mentioned that he is "glad that DNV GL has recognized the revolutionary impact it can bring to supply chain management".
Together, the two entities hope to "combine assurance and Blockchain to help customers improve trust in their products across multiple dimensions; from quality and safety to performance aspects."