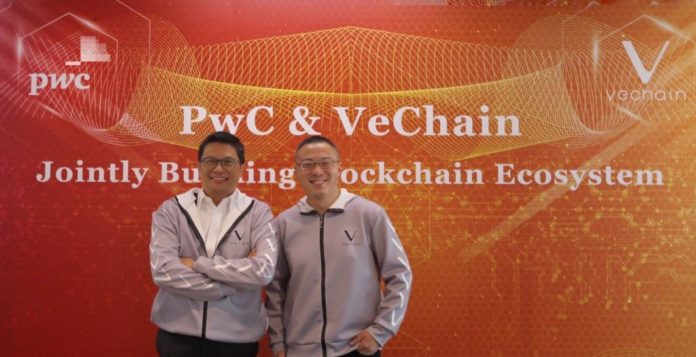 PwC is a renowned accounting giant that now has VeChain as one of its portfolio companies through a partnership program that will see VeChain increase the adoption of Blockchain technology in Hong Kong and South East Asia.
From its launch in 2016, Vechain has stayed on course to become a leading enterprise in product data and supply chain management. Through the use of Blockchain's immutable public ledger system, VeChain has also partnered with a variety of companies to enable adoption of Blockchain technology in a variety of industries.
The main aim of VeChain's Blockchain platform is to enable transparency and traceability in the supply chain of products from the manufacturer to the consumer.
So far the company is working with leading industry experts to enable Blockchain utility in the fashion and luxury industry, food safety, automotive and logistics sectors to mention but a few.
PriceWaterHouseCoopers
PwC boasts of annual revenue of over $30 billion and an expansive network with over 223,000 technology providers, professionals and specialists in a variety of industries.
As a result, VeChain will not only benefit from its technology and auditing expertise but also leverage the PwC clients who are available in a network of over 150 countries around the globe.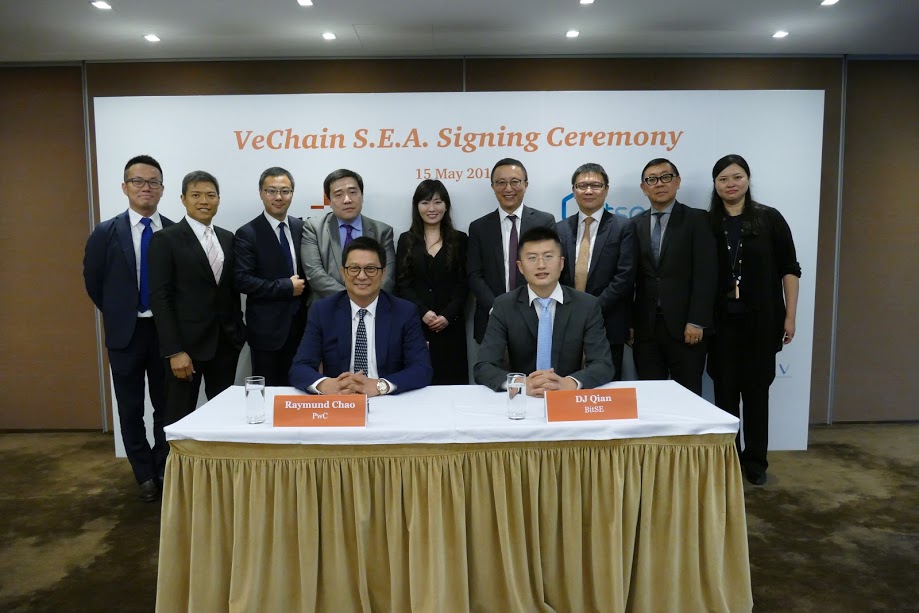 Both PwC and VeChain aim for growth of businesses in various industries and the partnership between the two entities is set to deliver solutions to existing problems in various industries.
According to Raymund Chao who is the Chairman of PwC Greater China, "Embracing advanced technology for growth becomes the top priority for many business sectors. Innovative applications and solutions could improve the effectiveness of supply chain, brand reputation, and even customer experience."
He also mentioned that the two entities "are excited about the joint initiative between PwC and VeChain and the services we provide that could help our clients achieve greater success. I envisage our services will create an impact and deliver on our firm's purpose of building trust in society and solve important problems".
Reportedly, PricewaterhouseCoopers is building interest in Blockchain technology through delegations with VeChain in an effort to come up with decentralized applications on VeChains Blockchain so as to explore the utility of this budding technology.
During a delegation held earlier in the year between the two companies, Mr Yang Weizhi who is a partner at PwC Greater China Region mentioned: "The 'assurance service' provided by PricewaterhouseCoopers also needs to gradually transform with various scientific and technological means, and will use 'digital assurance' more in the future. In the form of creating trust for society more efficiently".
Raymund Chao is with PwC Asia Pacific and serves as the Greater China Chairman. Raymund and several other senior partners visited VeChains headquarters on 18th Jan, 2018. https://t.co/PUQOKv6viv pic.twitter.com/lksAlvFfyN

— VeChain Foundation (@vechainofficial) January 18, 2018
Partnerships usefulness to VeChain
With the PwC partnership that VeChain now enjoys, there will be more blockchain rollout all across Hong Kong, Asia and Southeast Asia. Furthermore, VeChain will realize more capital and resource integrations into its programs while having access to industry experts with know-how and strategic advice for the development of VeChain's agenda.
Basically, VeChain will be able to leverage on PwC's global network and reach out to an extensive list of industries, companies and market leaders in need of Blockchain enabled solutions.
According to DJ Qian who is the Co-founder of VeChain as well as BitSE, "the journey of joint business relationship between PwC and BitSE," is a delightful achievement and a "significant milestone together with PwC". VeChain S.E.A, a subsidiary of BitSE, will focus on accelerating VeChain business expansion in Southeast Asia.
Besides technology, industry know-how and market experiences are equally important to apply Blockchain technology." He also further mentioned that VeChain shares "the same vision with PwC to improve the efficiency and lower the cost of trust in supply chain management." DJ Qian believes that "this in-depth cooperation will definitely accelerate the transformation of supply chain management".
Conclusion
PwC's vision is set to align with VeChain's agenda for solving problems and building digital trust in society. By using Blockchain technology, these two companies will be able to achieve their common goal of social integration thus providing the trust required for the mainstream uptake of Blockchain technology around the globe.
Currently the utility of Blockchain technology is gaining ground in different industries across the globe apart from finance. PwC and VeChain are definitely at the fore front of a new wave of disruption.