In collaboration with Innov and Corelink, VeChain has released its first enterprise-level decentralized application (dApp) called AssetLink Manager.
Assetlink manager will be able to track physical assets, inventories, and corresponding outputted data by a combination of RFID, Blockchain and cloud technology.
Xiamen Innov Information Science & Technology
Last year VeChain partnered up with Xiamen Innov. Xiamen is one of the few premium high-end RFID developers based in China. Xiamen has a great list of partners that make use of their products, going from Coca-Cola to Hyundai.
VeChain will use the RFID products by Xiamen in its own solutions.
Smart CoreLink Co.
Smart Corelink, based in China, is a company offering solutions ranging from supply chain applications, saas applications, and cloud computing.
AssetLink Manager
Together, the three partners have released a dApp called AssetLink Manager.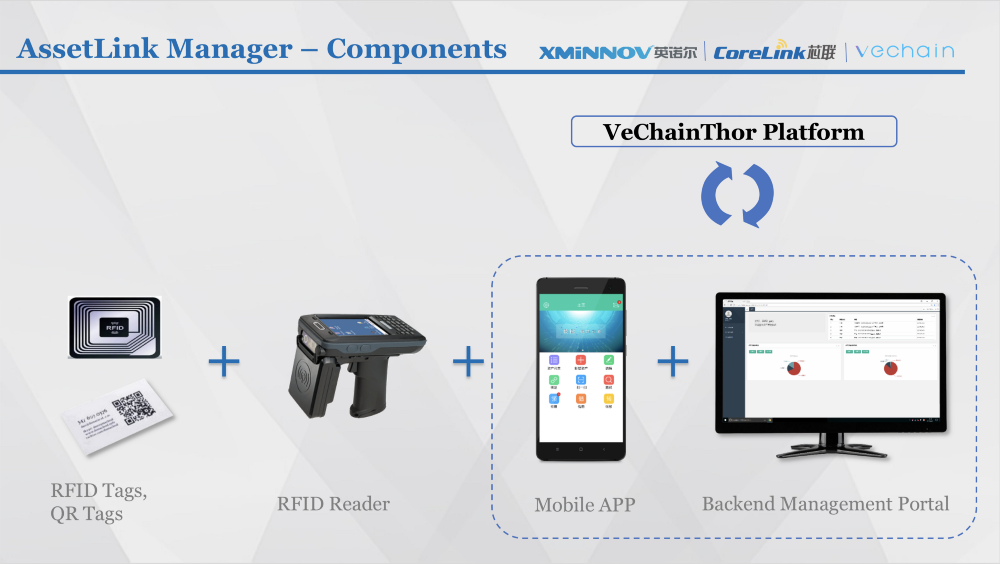 AssetLink is dApp that will run on the VeChain blockchain and will use IoT, Blockchain, AI and cloud technologies to track and monitor physical assets as well as inventories.
Xiamen Innov will provide the RFID and QR tags, and VeChain will provide the blockchain technology. Corelink will be the partner that will implement AssetLink at its current customers.
Some screenshots of the mobile app version of the AssetLink Manager can be seen below.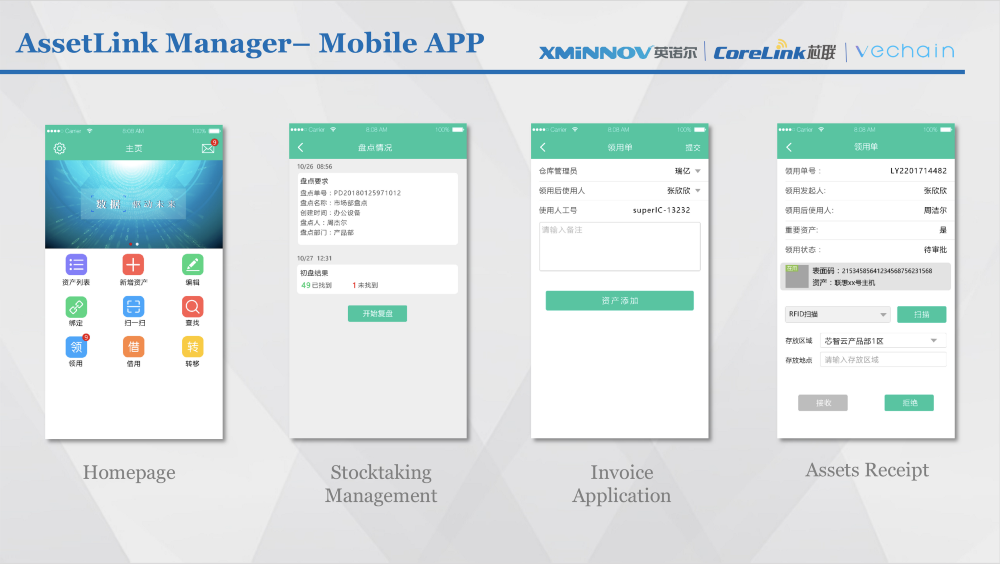 The release of assetlink manager is a great example of a real-world use case of blockchain technology, where VeChain shows that its able to work together with two nationally trusted services provides to develop solutions that work and will be used by enterprises throughout the world.